Chemical-technical products and the environment hand in hand
Many people would hesitate to link "eco-friendly" and "chemical products". The handling of chemicals demands both knowledge and precision. Of course, legislation and the requirements of regulatory bodies have to be complied with. However, we go much further than that.
As early as 2012 we achieved environmental certification (the Gothenburg model). This certification is aimed at increasing insight into and understanding of how our environmental management initiatives can be active, profitable and, from an environmental perspective, lead to sustainable development. One way of doing this is to replace additives and surfactants with eco-friendly alternatives wherever possible. Another is to influence our suppliers. Together, we ensure that any negative environmental impact of our products is zero or as low as possible.
To make this a living and vibrant commitment, there is regular training for all the company's employees. This helps us to maintain the high quality of our products, our production and our environmental management.
Environment and quality certification
Since December 2018, Lefab Production AB has been ISO 14001 and ISO 9001 certified. Certification guarantees that we live up to the stringent requirements of regulatory bodies, our customers and, not least, ourselves. It also means that our management system (which includes processes and methods) is approved to the ISO standard. To meet the business world's expectations and requirements, our management system strives for continuous improvement and is regularly monitored via internal and external audits – all to ensure the quality of our services.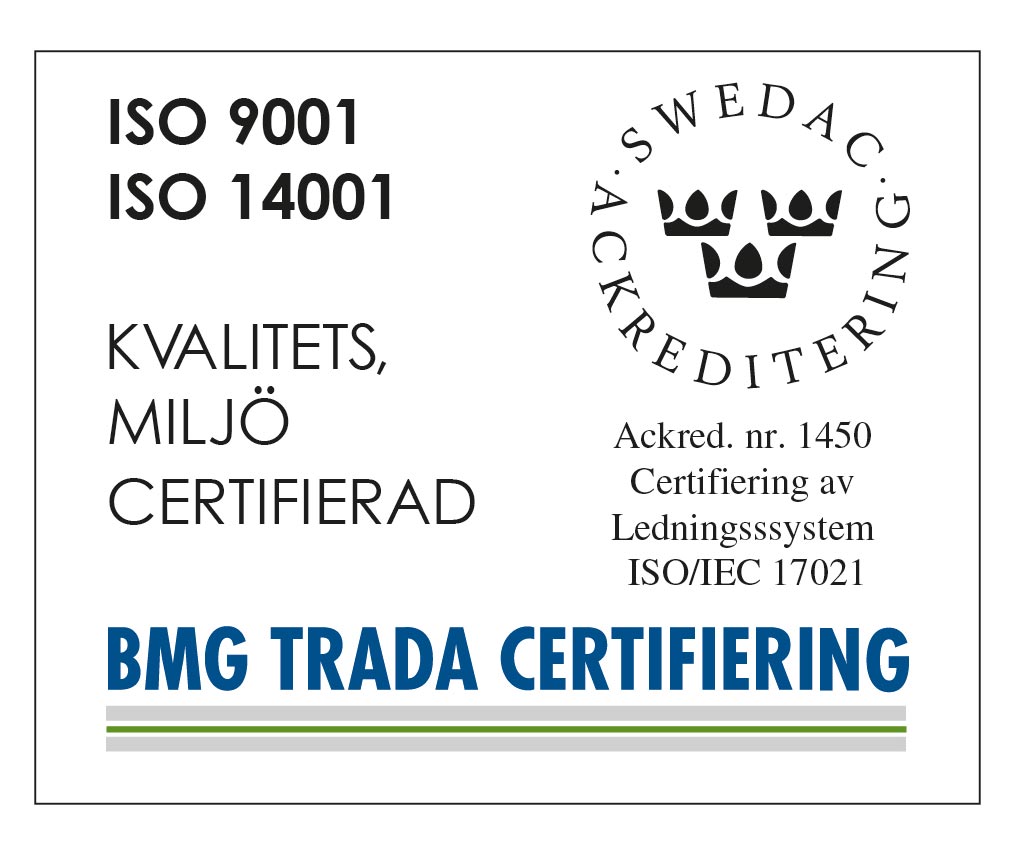 Environment
Concern for the environment is an important issue. Environmental management is an integral part of our everyday work. To reduce our negative environmental impact, we put continuous effort into reviewing and improving methodologies and procedures. As an element in our environmental management, we have ISO 14001:2015 certification. This is an international, environmental management standard.
Quality
To live up to our own and our customers' expectations, we work systematically with quality and continuous improvement. As evidence of our commitment, Lefab Production AB is certified to the ISO 9001:2015 international standard for quality management systems.