Environmental and economic advantages with in-house manufacture
Approximately 50% of the packaging we fill is made by ourselves in our factory in Älvängen. Our 4 and 5-litre plastic jerricans account for most of what is made in-house.
Because no transport is required and an intermediary stage is avoided, the environment and your wallet both benefit! There is every possibility of getting the ideal packaging for your product and avoiding unnecessary production stops owing to packaging not having been delivered.
Eco-friendly standing pouches
We also pack in practical standing pouches (sometimes simply referred to as pouches). Standing pouches have many advantages: they take up less space in transport, less plastic is used in their manufacture and they are easy to recycle. We make both long and short runs in our pouch line.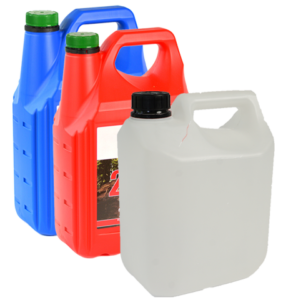 Plastic jerricans
Our jerricans are manufactured in the factory that also houses our filling operations. A clear logistics advantage! Choose your own can and cap colours.
Are you interested in special solutions? Never hesitate to contact us!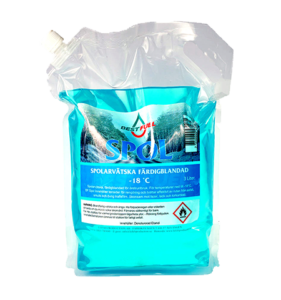 Eco-friendly standing pouch
Practical standing pouch that takes up less space and is easy to handle.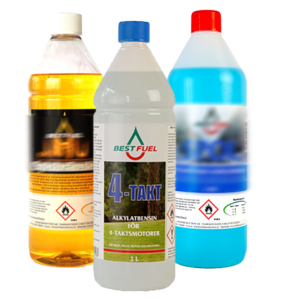 Plastic bottles
Choose one of our standard bottles or opt for something special. We will help you find a bottle that matches the contents and your profile.
Size
1 litres
Other sizes can be developed