Ready-to-use chemicals or own formula
Lefab works with eco-friendly alkylate and other liquid chemicals. Working from our own or our customers' formulas, we refine chemicals.
In our indoor battery of tanks, we can mix both small and large volumes. Our stainless steel, acid-resistant tanks hold from 3 m³ to 17 m³.
All our tanks have dedicated stainless steel pipes all the way to the filling equipment. So that delivery tankers do not need to keep their engines running, we unload using our own pumps. This is the eco-friendly option and also benefits the work environment of all those involved.
We have a storage capacity of no less than 500 m³ for products in fire classes 1, 2 and 3.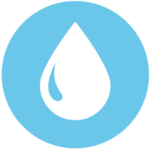 Water-based chemicals
Here are some of our water-based chemicals.
Products
Screenwash
Degreasing agents
Microemulsions (e.g. liquid detergents)
Soap
Floor cleaning agents
Hand sanitising agents
Denatured alcohols
Industrial cleaning agents
Heavy-duty cleaning agent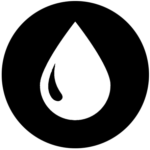 For the petroleum industry
Alkylate petrol is one of our main products. For a large number of applications with stringent operational reliability requirements, alkylate petrol is replacing conventional high-street petrol as a more eco-friendly and healthier fuel.
Our mixing and filling of alkylate petrol for 2 and 4-stroke engines complies with Swedish standards.
Products
Alkylate petrol
Glycols
Degreasing agents
Charcoal lighter fluids

Oils